All services located exactly where you need them.
To work efficiently in a laboratory, you need a flexible service supply system matched to different work processes. It must be adjustable and retrofittable, and it must provide the best possible solution for every service supply situation, even when your requirements change. With the various services systems from Köttermann, all of your services are constantly available.

Water, gases and electricity always at hand
To make things go smoothly in your laboratory, it is necessary to have water, gases and electricity, as well as all other services used in the laboratory, readily available in the immediate vicinity of your workstation. And with the required level of quality and purity, as well as the requisite number of outlets. As with all Köttermann products, service supply is well organised. EXPLORIS® service cells and service booms give you alternatives for flexible service supply in the laboratory.
Service cells are normally an integral component of a workbench and are located behind the worktop. Service booms are suspended from the ceiling above the workbench or mounted on the wall. Service outlets can be fitted flexibly in both cells and booms.
Electrical sockets and taps for gas and water are located in interchangeable cassettes that can easily be reconfigured. This is one of the ways your EXPLORIS® Köttermann Systemlabor constantly adapts to meet your changing requirements.

Transparent appearance for a free view
Service cells are the traditional form of service supply in Köttermann's EXPLORIS® Systemlabor. They are available in floor-mounted and wall-mounted versions and for double workstations. Floor-mounted service cells are usually positioned behind the worktop or used to supply services to large free-standing equipment or mobile benches.
Mix and match modular service cells according to your requirements. The basic structure is simple and effective, with separate service columns on the left and right and two or three shelves between them. Positioning the columns at the sides provides a generous working area with good visibility. The cells are individually equipped with power feeds for electricity (optionally with circuit breakers and RCDs), sockets, gas taps and water taps. They can be augmented with wall-mounted or top-mounted cabinets, splashbacks, workstation lighting fixtures and stand systems.

Everything within reach, nothing in the way
To provide more working area in the laboratory, the Köttermann EXPLORIS® Systemlabor offers service booms for ceiling and wall mounting. Ceiling-mounted service booms are suspended at an adjustable height above the workbench. This way the bench top remains freely accessible from the rear. Ideal for setting up analytical equipment that must be supplied with services and maintained. Wall-mounted service booms for wall workstations are a space-saving alternative to service cells when shelves are not needed.
Service booms have a modular structure. They consist of a basic frame that can be fitted with service cassettes over its entire width. The boom can be individually equipped with power feed points (optionally with circuit breakers and RCDs), sockets and gas taps. This allows it to fit exactly with the work process in your laboratory.

On the safe side in every detail
The details matter when it comes to the quality of service supply in the laboratory. Köttermann's system concept pays off here as well. For everything from taps to sockets, you can choose from a comprehensive range of options all from the same source.
Every component can be combined with all Köttermann service supply systems and harmonises with your laboratory thanks to homogeneous design. Safety and ease of use are assured, as is adaptation to country-specific circumstances. That's because quality starts with the details at Köttermann.

You can choose from a broad selection of laboratory furniture.
All of our products guarantee superior flexibility and enable you to work efficiently. Workbenches with cabinets and worktops are the core of your laboratory. Additional basins or sinks, services and accessories join the individual elements to form a complete entity.

Wet Rooms Made to Measure
Practical solutions are required everywhere in a laboratory where work involves using water.  Whether you opt for a basin or a complete sink unit will depend on your own ideas and the available space.
Our sink units comprise a basin together with a drainage board which replaces the work surface.  Together with the appropriate substructures, they can be used as free-standing sink units. Basins can either be integrated into a media supply system or adapted to fit into a work surface.
Our range of drainage surfaces, basins and worktop materials permits a wide range of possible combinations. Spray protection for sink units as well as soap and hand towel dispensers round off our range of products.

Purpose-built to meet your requirements
The types of work performed in a laboratory are very varied. And so are our EXPLORIS® worktops.  You will therefore be certain that you will be getting exactly the right amount of work surface for your needs.  You can choose from 10 different materials, each of which has its own special benefits.
Ceramics are not very sensitive to aggressive substances and do not show any signs of wear even after long use.  Melamine is suitable for lower levels of chemical load.  Do you work under very sterile conditions, for example in a biological laboratory?  Then we would recommend stainless steel.  Just tell us about your requirements and we will be happy to advise you on the best materials to use.
The worktops are available either with a visible edge or with edge rims to trap any spilled fluids.   To allow you to make the best possible use of your laboratory space, as well as rectangular designs you can choose from the octagonal designs, typical of Köttermann, which are available in many sizes. In addition, we cut your worktops exactly to size to fit your available space, for example, to fit around columns.

Mobile, hard wearing, highly precise
As a space for placing work documents, as a storage place for experimental set ups and appliances – tables fulfil a variety of roles in the laboratory.   As fixed objects they can also be flexibly adjusted for height and for uneven floors.  Mobile tables allow you to work in more than one place and allow the transport of heavy equipment.
Individual tables can bear loads of up to 180 kg and there are special heavy duty tables with extra stable rollers for heavier weights.   The rollers can be moved anywhere or can even be fixed in position for immobility.
The weighing table is a specialist type of table which can either be free standing or incorporated into another table set up for either sitting or standing operation.   Weighing tables are used in vibration-free conditions for setting up weighing items in analytical scales so that even the smallest quantities can be weighed free of vibrations.

A new formula for flexibility: From A and C we get U
The frame forms the backbone of any work station – it is both flexible and durable.  It has to bear the weight not just of the worktop; but also of any cabinets suspended underneath. The EXPLORIS® Universal frame (U-frame) will fulfil your wishes exactly because it combines two different foot models in one frame.
The front bars can be adjusted to form either the space-saving C-foot model for extra leg room while sitting or the especially stable A-foot model.  In addition the height can be continuously adjusted between 690 and 930 mm to allow ergonomic working for all body sizes.
Especially designed for the octagonal work tops so typical of Köttermann and for the under-bench cabinets you can buy the appropriate frames at angles of 90° to 360°. You can therefore design your work station to your individual specifications and combine versatile functionality with an attractive look.

Tidied-Up instead of Piled-Up
Even in limited laboratory space there is always more room available for storing work materials above head height.  EXPLORIS® suspended and top cabinets make maximum use of this space and solve every storage problem.
You can choose between three types of solution: Top cabinets can be used to significantly extend the storage capacity of tall cabinets.  Suspended cabinets can be installed on service spines or directly onto the wall.
Service spines and double work stations are supplied with top cupboards which can be opened on either side and thanks to their glass doors provide both transparency and good visibility in the middle of the room. Thanks to Köttermann's carefully designed cabinet solutions your laboratory always appears tidy and spacious.

Storage Space with Many Extras
A wide range of spacious models: to ensure that there is a place for everything in your laboratory we have an extensive range of tall cabinets. Our selection ranges from open shelves, through cabinets with winged of sliding glass doors right up to display cabinets and cabinets with pull-out doors (pharmacist's cabinets) or wardrobe cabinets.
The many options for the interiors are also impressive Our removable shelves are height-adjustable, and the pull-outs facilitate access to the cabinet's contents meaning that items can be stored while packed very closely together.

Securely stowed away and ready to-hand
Where can you put all things you need in a laboratory?  It is best to have them ready to hand – directly under the work top Our EXPLORIS® under-bench units offer you storage space which is made-to-measure.
Mobile containers on rollers, units suspended in frames for extra leg room or mounted on a pedestal to even out irregularities in the floor.  Rectangular design or with octagonal corners they are suitable for use as substructures for octagonal worktops.
Select your own combination of drawers, winged doors and open fronted units. Chooses corner units with Le-Mans pull-out or rotating carousel to make the best possible use of your space.  Create your own individual arrangement by selecting from our many extras:  Stable full pull-out drawers, waste collectors or a utensils compartment – all your wishes are granted here. This is how beautiful and simple your workplace organisation can be!

Choose high safety, the best possible ergonomics and optimal cost effectiveness in your laboratory. Fume cupboards are key elements for the safe handling of hazardous substances in the laboratory, and a decisive factor in minimising the risk to everyone who works in the laboratory. That's why Köttermann fume cupboards are the safest money can buy.
In addition to achieving top marks in all relevant tests, Köttermann fume cupboards offer users ergonomic advantages that make work processes easier and therefore safer.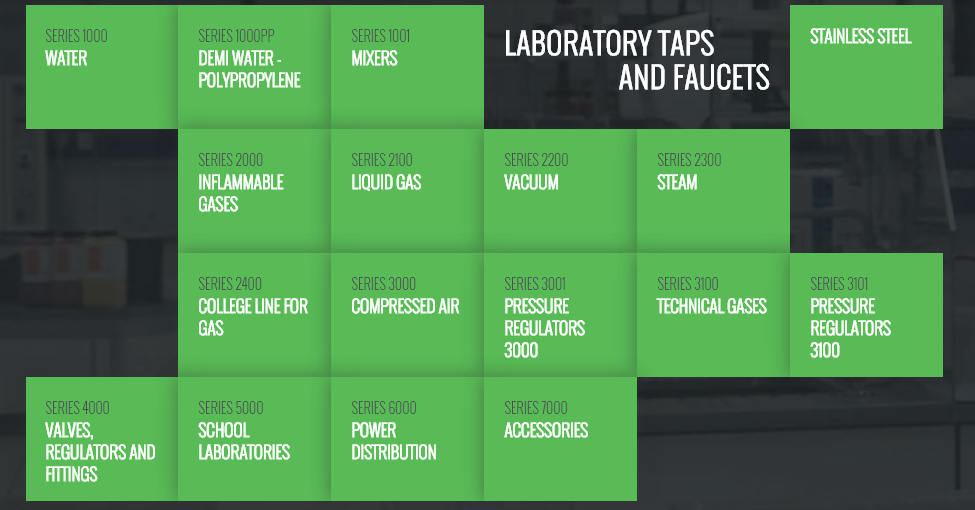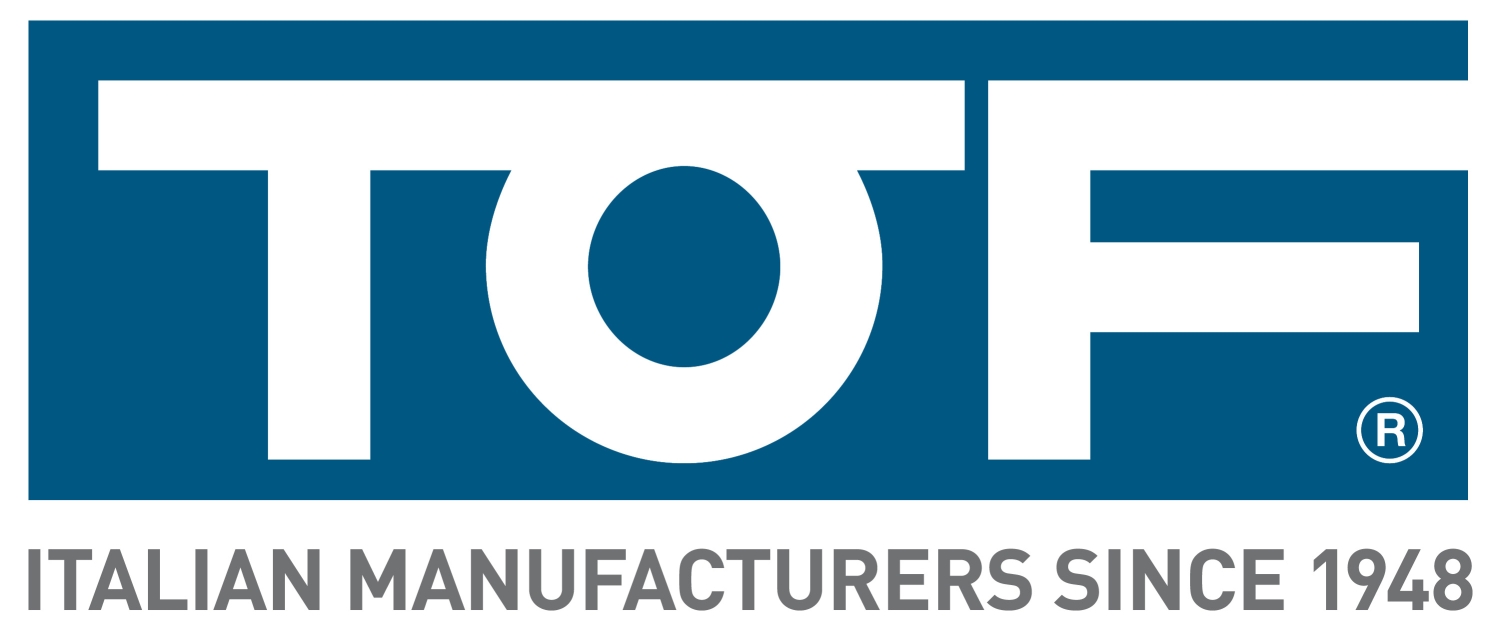 Choosing the right service supply in a laboratory is an essential part of the laboratory experience, and no matter what substances the user require, the quality of the taps is a key element.
TOF's modern, productive technology provides users the best reliablility and functionality. With certifications such as Wrass, Din, UNI, ISO 9001, and DVGW you know only the highest standards are good enough. The products are manufactures in compliance with EN 13792, DIN 12898, DIN 12912, EN 15154 and ANSI Z358
Se catalogue overview at the end of this page for an overview of products we offer.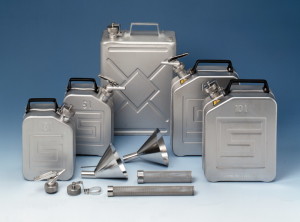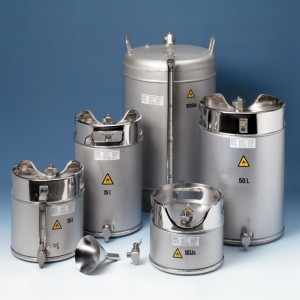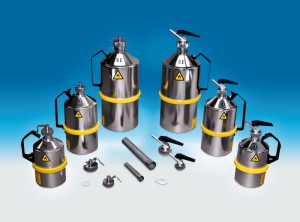 All safety containers:
are made of electrochemically-polished stainless steel (WN 1.4571/1.4401),
are provided with PTFE gaskets and
have a wall thickness of 0.8 mm;
are resistant to almost all media,
have no sharp edges
are equipped with precise safety closures;
have a flame arrester in the filler neck and
are provided with UN approvals